Philippe Raimbaud, what's your story with MPCC?
The Sojasun team, when I was a member of it, was a member of MPCC. Since then, I have launched my sports agent activity and I wanted to be a supporting member. But we reflected together to how to do it beforehand, and the creation of an "agent" section provided a framework and an opportunity I could not refuse. MPCC corresponds to the values that have always been mine … even before the movement was born!
This "sports agents" section is like a roadbook …
It is a guide line. It's a commitment. Like all colleges, we need commitments. This membership should not be taken for appearences. It is mandatory that it must go along with duties. And daily actions must be consistent with these commitments. Anti-doping is not only pieces of paper and signatures.
What is the first commitment taken by agents who become or will become members of MPCC?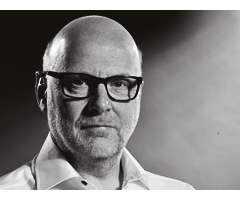 Do not offer services to a rider who has a heavy past, literally as figuratively. And therefore do not promote these riders … It is a cross-disciplinary theme with the teams. We need all stakeholders to be mobilized, they have to unite around common goals so that the noose could be tightening. We will never get the level zero of doping but we can aim to that and snuff out people looking to work in the wrong way. Thus, in my scale, I force myself to some obligations, including the processing of my pre-recruitment. There's no way for me to offer a team a runner with a heavy past, and as a consequence, working for someone whose behavior was deviant. If the agents do not promote these riders, it will become very difficult for them.
So, can we talk of a responsible approach?
In my conception of the role of agent, there is also a daily support that integrates prevention and counseling. For example, I have gained through my experience in professional teams with a good knowledge of the Adams system, the rider can call me to ask me a question and I am in a position to provide valuable information. I think that's part of the role of an agent: the idea is to bring the rider a maximum of advices in as many areas as possible, and that includes prevention, which fits perfectly with the spirit of MPCC.
Could a rider working along with an agent member of MPCC could be regarded, therefore, also liable for the commitments of the MPCC?
Yes, in a way. When an agent works with a rider, he signed a contract of mandate. The agent is appointed by the rider to be his official representative. As far as I am concerned My mandate contrats are clear and unequivocal on the duties to be observed by the rider, particularly in the preservation of health and the fight against doping.