In an infography, we have represented the 2016 Vuelta a España peloton, distinguishing member teams and non-member teams of MPCC. Amongst member teams, no riders have ever been suspended. Within non-members, 5 already have!
---
In the event of every grand tour race or big championships, the Movement for a Credible Cycling (MPCC) highlights how many riders are part of the movement but also how many riders have been suspended for doping in the past.
The spirit of the MPCC is to regroup teams which on a voluntary basis define stricter rules than international organizations. Amongst those, this one: « Don't hire riders involved in doping cases and banned for more than 6 months, except no-shows, in the two years following the suspension. »
On a long term, the requirement not to select in its team or national selection a rider with such an history reflects much more of a movement's philosophy than the strict application of a regulation. IOC's position – which asked Russian sporting associations to remove its athletes from the Olympic Games due to all kinds of scandals that previously occurred – complies with the rules the MPCC set up in 2007.
Olympiad after olympiad, all the national associations which are members of MPCC supported this philosophy. 8 athletes suspended in the past took part in 2016 Rio's road races, none of them rode for MPCC associations. On the last Tour de France, MPCC teams had done the same: 6 riders suspended in the past competed in the race ; they all were members of non-MPCC teams. It was no different with the Vuelta a España: 5 riders concerned, all part of non-MPCC teams.
2016 Vuelta a España infography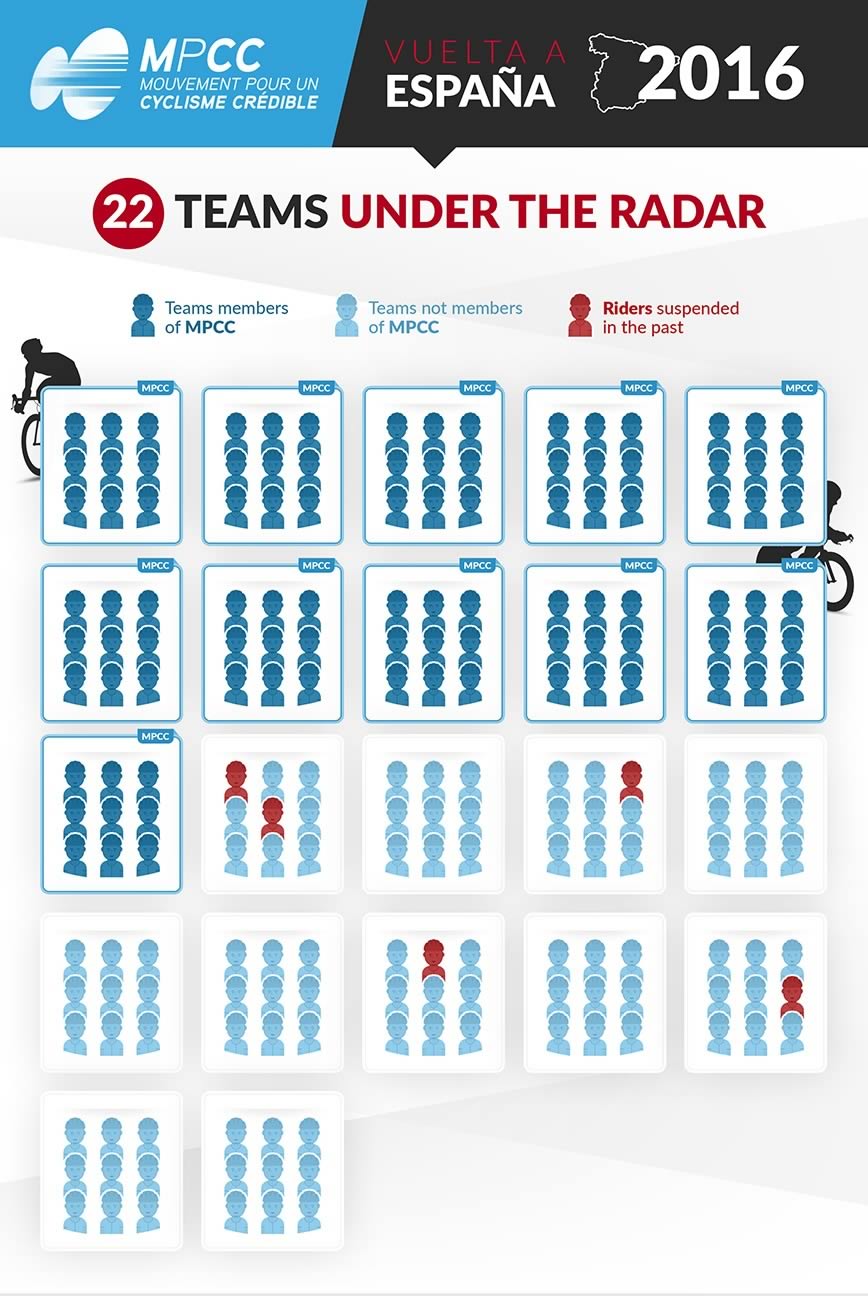 See below 2016 Giro d'Italia and Tour de France infographies