Identifying cases of doping is not an easy task and is subject to discretion if required by their respective international federations, some do not advertise doping cases in their discipline. Cycling, in contrast, reveals each positive test. Our numbers are therefore based on proven cases in 2016, according to official communications federations and anti-doping agencies, etc..
In 2015, athletics was the sport most affected by positive tests (62), ahead of weightlifting (55). As at 31 March 2016, athletics are at the front again, among olympics sports with already 15 positive tests. Swimming is living its worst beginning of year with 8 cases. Cycling, 4th most affected sport in both 2014 and 2015, is 8th with two cases.
The most affected country is USA, which is far, far ahead of the other countries : 30 cases i.e. 21 more than Malta! 
MPCC counting includes:
– Road cycling: two cases identified for this most publicised discipline.
– Track cycling: no case
– Mountain bike: no case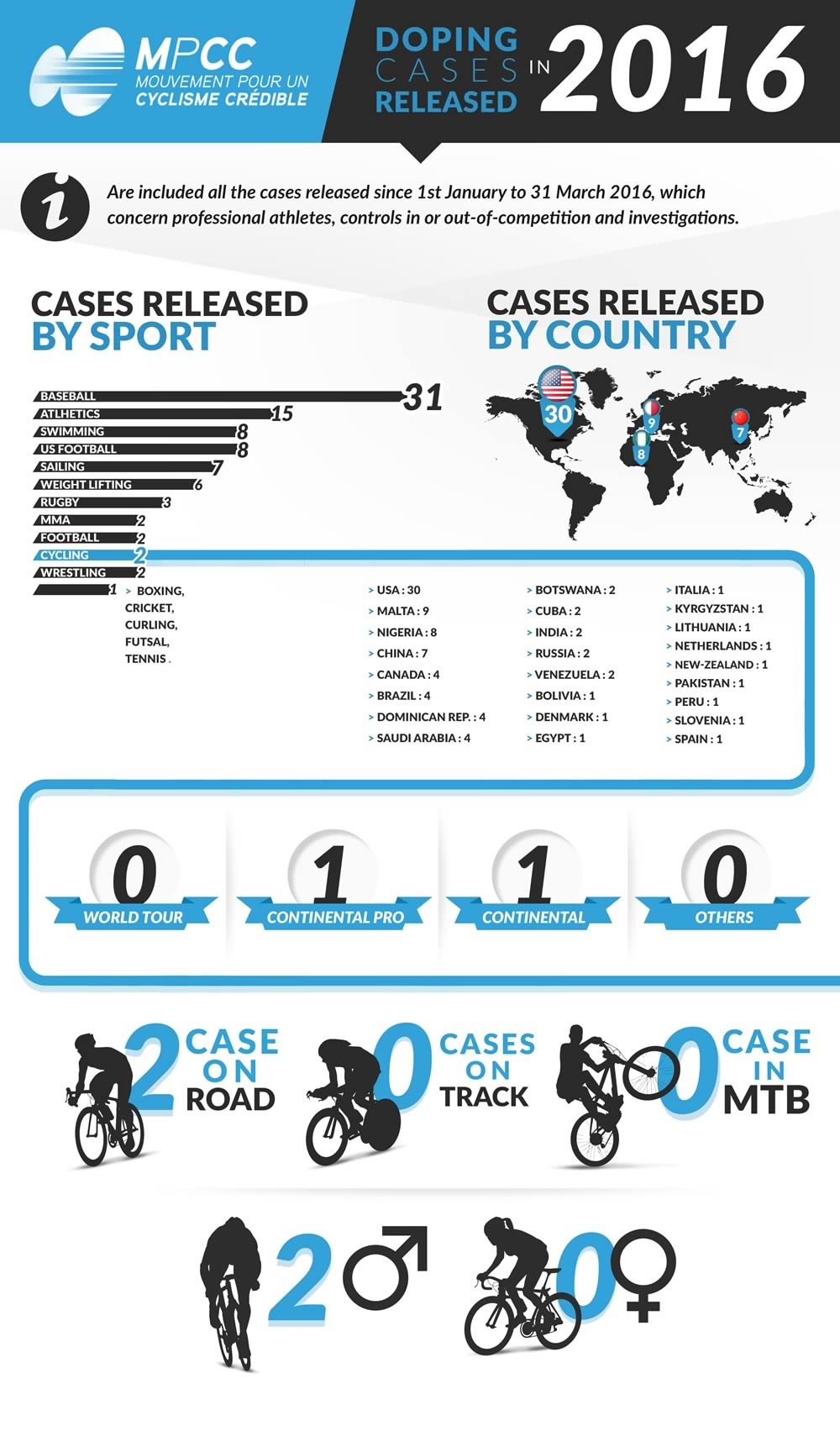 Update : 24/04/2017