Within few hours from the Tour de France start, the MPCC is making a large roundup of riders and teams taking part in the race.
The 2023 Tour de France will start today from the Basque country with 13 teams, members of the MPCC, out of the 22 participating in the race. From the 176 riders starting in Bilbao, 52 engaged to the MPCC on a voluntary basis and 10 of them are former stage winners at the Tour.
Thus, around 30% of the Tour 2023 peloton has formally committed to cleaner cycling. This rate gradually increased over the years but is still not sufficient to promote a better image of our sport. The MPCC still fosters its team managers and their technical staff prompting their riders to join the movement.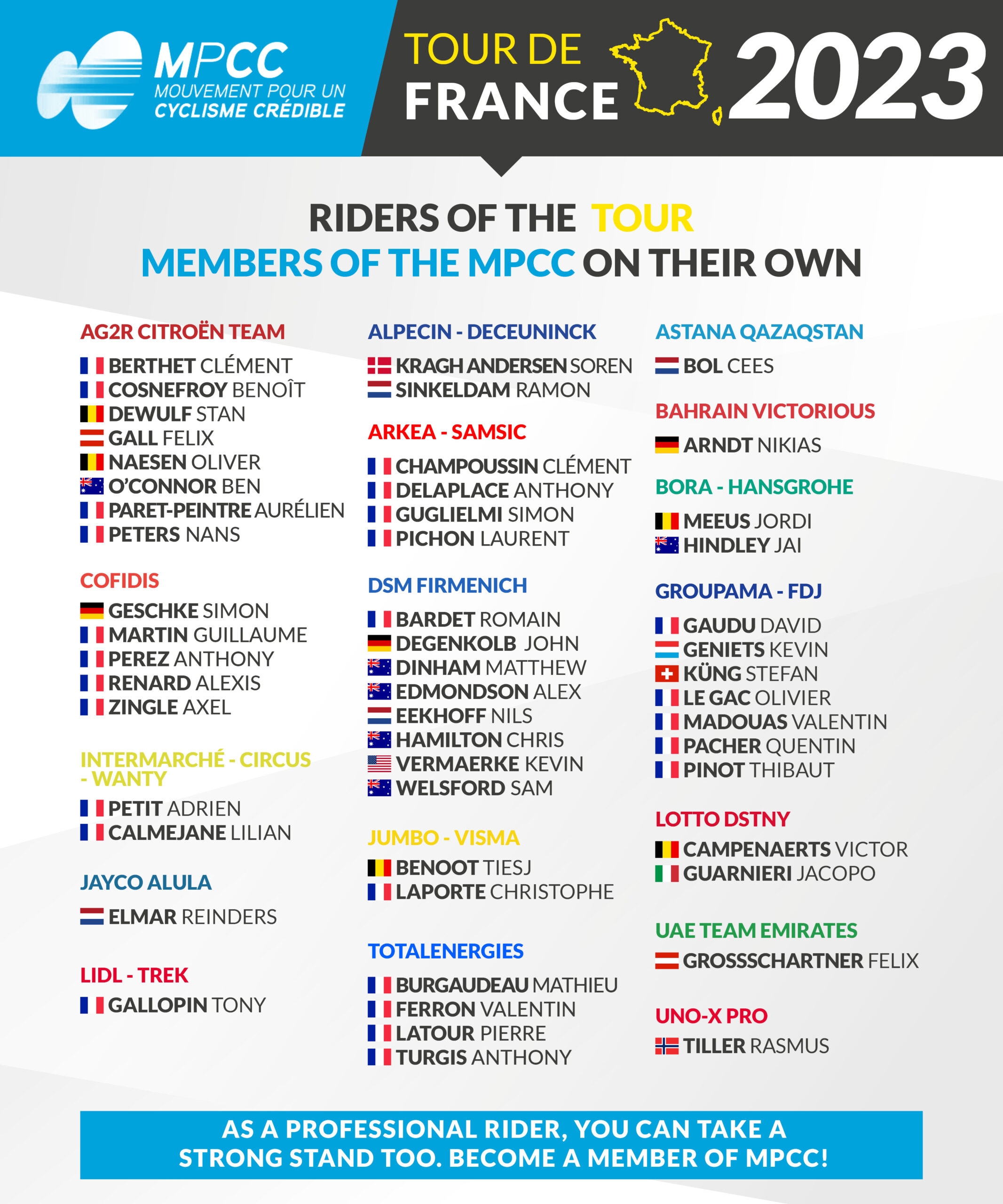 All teams which have been granted a wild card by A.S.O., the race organiser, are also stakeholders of the MPCC. Among them, Uno-X Pro Cycling Team is one of our new members. The Norwegian team will take part in the Tour de France for the first time in its history, after joining the MPCC at the beginning of the 2022. Christian Prudhomme, the Tour race director, has always emphasised his determination to push teams committed to our movement.
Nevertheless, only one rider from this year starting lineup has been suspended for not complying with antidoping rules and during a six-month minimum duration.
The MPCC recalls the engagement of its teams, respected since then, to not hire riders involved in any doping case which have led to a suspension that exceeded six months.