On September 27, the UCI Congress will elect its President. Pat McQuaid, current UCI President, and Brian Cookson are the two candidates. MPCC wrote an open letter on September 9 to the candidates, detailing its core values, insisting on members making a voluntary commitment, reminding the significant number of members (40 teams, 11 sponsors, 9 organizers and 7 federations) and the key points of its internal set of rules.
On several occasions, MPCC has brought solutions for professional cycling instances :
In March, the UCI has strengthened its rules on corticosteroids use, extending the period of inactivity from 2 to 8 days for a rider who had to receive local steroid injections, aligning with the strict rules implemented by MPCC.
In June, the UCI approved the decision of AG2R La Mondiale to auto-suspend the team for one week (during the Criterium du Dauphine), according to MPCC rules, after two positive antidoping controls in less than 12 months.
In 2012, the UCI adopted a rule stating that returning riders from a significant doping ban (2 years and more) cannot earn « sporting value » points for his team during 2 years. This decision followed a proposition from MPCC, supported by the AIGCP and the CPA.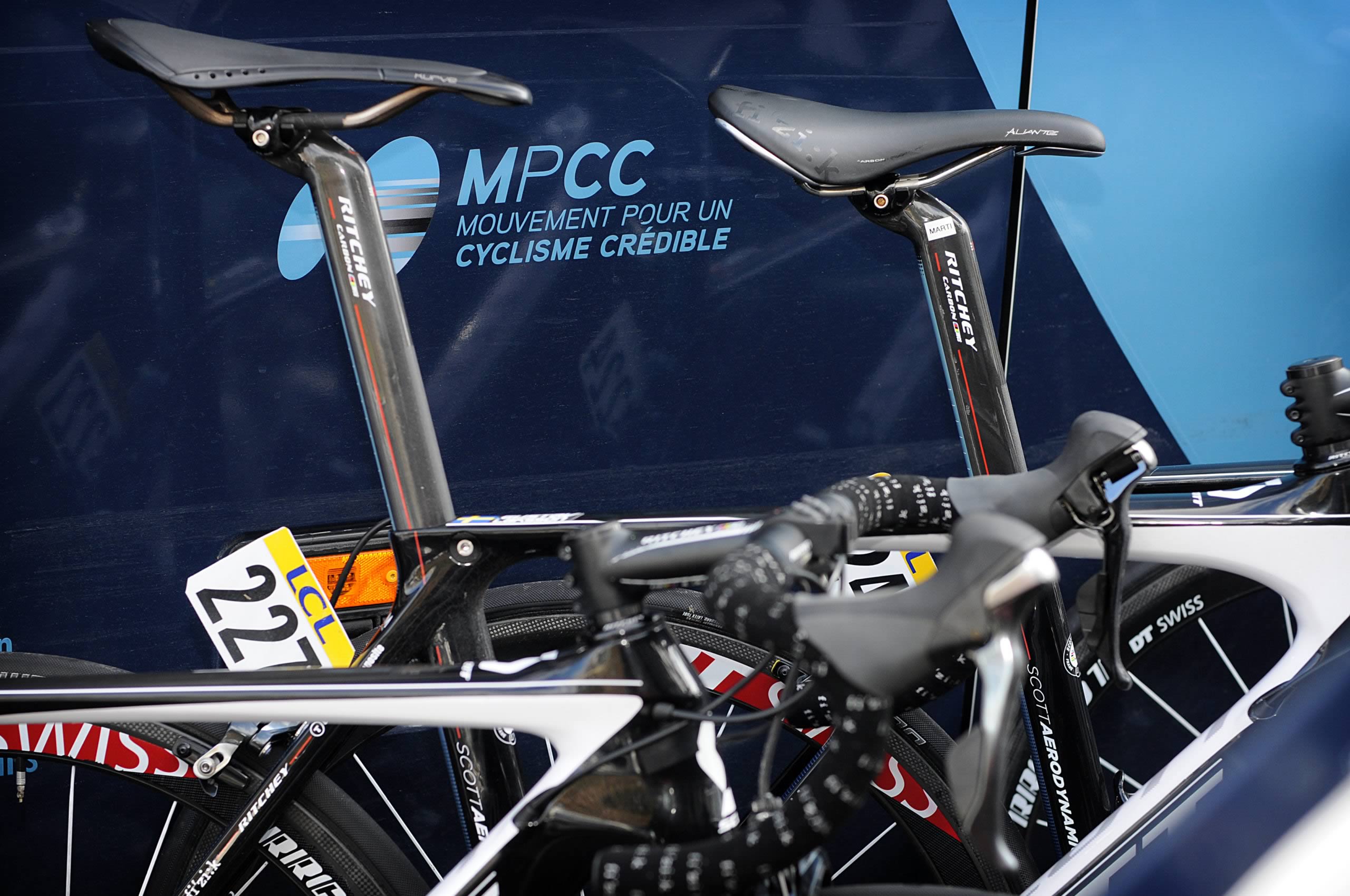 Today, MPCC is pleased to see that WADA is considering to strengthen its Anti-Doping Code, with rules that have been asked for, for several years :
Implement steroid passport in the antidoping fight
Introduce tramadol in the list of prohibited products
Increase the length of sanctions, from 2 to 4 years, in the case of the use of heavy doping substances
Two weeks before the election, MPCC asks the two candidates for UCI Presidency to state on several measures, aiming at reinforcing cycling credibility :
Sanction of 4 years for a first infraction regarding « heavy » doping substances
Team auto-suspension in the event of several antidoping controls within the team
Common set of rules for steroid use
Such dispositions, if they were to be adopted by the UCI – and not only by MPCC members – would make all the riders and teams equal in the eye of the public, with a goal : make cycling more credible.
Pictures : Unipublic, MPCC