For the fourth year in a raw, the Board of the MPCC strongly reiterates its call to the international bodies to ban the use of corticoids or tramadol in competition – but is glad to see that the movement is no longer on his own in such recommandations.
---
Invited by the Professional Cycling Council (PCC) to attend its last meeting, the President of the MPCC Roger Legeay advocated for an increase of the number of cortisol level tests carried out by the Cycling Anti-Doping Foundation (CADF). The purpose is to declare a work stoppage if a rider has to face an abnormally now cortisol level.
The MPCC welcomes the recent remarks of the Director of the WADA Olivier Niggli on the corticoids topic. In March this year, he stated the agency was considering a complete ban of the use of this medication. Our movement – whose members embraced this measure 10 years ago – hopes this ban will be effective within the shortest possible time frame, as a general consensus now seems to emerge on these questions.
On the other hand, our position on the tramadol question is no longer just shared with the UCI but also the US Anti-Doping Agency (USADA) and the UK Anti-Doping Agency (UKAD), which are calling to the WADA to the ban this painkiller.
All the actions carried out by the MPCC with the international bodies, combined with its faithfulness to commitments, allow the movement to convince an increasing number of members year after year.
Prior to the current season, 6 teams and 1 national association have expressed the desire to join the MPCC.
All these membership requests have been accepted by the Board.
Continental division:
Roubaix Lille Métropole (FRA) and Development Team Sunweb (NED)
Pro Continental division:
Aqua Blue Sport (IRL), Cycling Academy Team (ISR) and Manzana Postobon (COL)
Aqua Blue Sport
Adhésion :
20/02/2017
Représentant :
Stephen Moore
Médecin :
Dr Alan Farrell
Membre provisoire
website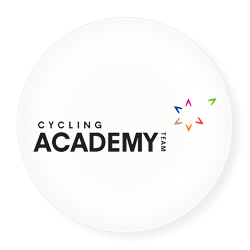 Cycling Academy Team
Adhésion :
02/02/2017
Représentant :
Ran Margaliot
Médecin :
Idit Shub
Membre provisoire
website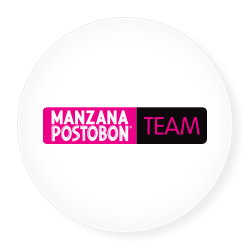 Manzana-Postobon
Adhésion :
21/12/2016
Représentant :
Luisa Fernanda Rios
Médecin :
Lorena Adarve
Membre provisoire
website
A 4th Pro Continental team has been admitted on probation:
Soul Brasil (BRA)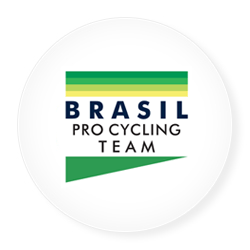 Soul Brasil Pro Cycling
Adhésion :
16/01/2017
Représentant :
Benedito Tadeu de Azevedo Jr
Membre probatoire
Website
The MPCC is also honored to host a 10th national association in its college of members: the Luxembourgish Cycling Federation (FSCL).
All these recent adhesions emphasize the international nature of the MPCC, as has been stated by Roger Legeay on the last meeting of the PCC.